Submitted by

superboomi

on Mon, 09/23/2019 - 00:00
SHANGHAI - On September 21, the first Super BOOMi Fan Party launched in Shanghai. Co-hosted by Up Studios and Holiday Inn at Holiday Inn Shanghai Pudong Kangqiao, the party was intended to celebrate what the 3D-animated series Super BOOMi has achieved in two years since its premiere in 2017 and thank the fans for their love and support for BOOMi.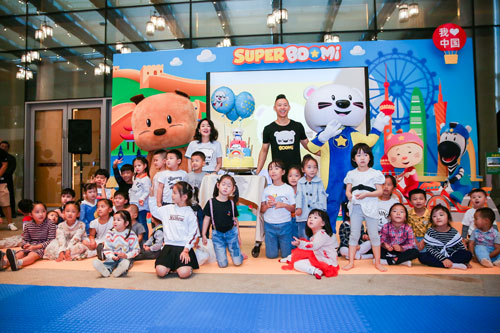 Since its launch on Tencent Video in 2017, Super BOOMi has garnered 3.1 billion views so far and continues to grow in popularity. The show has also topped national TV ratings many times since the broadcasting of Season 1 on leading kids channels across China, including CCTV-14, Beijing Kaku Cartoon, Hunan Golden Eagle Cartoon and Guangdong TV Kids Channel.
Over a hundred kids and parents spent a wonderful time at this special fan party with adorable mascot dance, fun games, sweet desserts, attractive prizes and creative art workshops hosted by Super BOOMi's creator Trevor Lai. The event received praise from parents, media guests and our long time partner Holiday Inn. Super BOOMi Fan Party featured the theme of 'BOOMi Travels the World' and built fun games designed around famous tourist destinations. Our guests embarked on a Star Reward hunting adventure by completing various game challenges at different spots. As the animation director of Super BOOMi, Trevor Lai shared his creative experience with the young audience and inspired them to use their imagination and do what they love.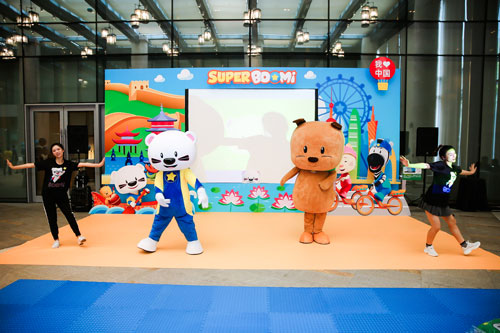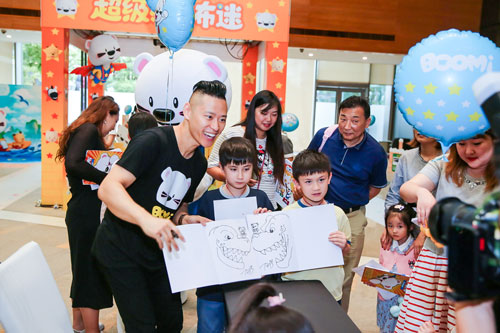 Our special guests Shirley Yan and Nicole Chen from Holiday Inn also shared the story of Holiday Inn's development in China and the collaborations between Holiday Inn and Super BOOMi. Intercontinental Hotel Group has licensed BOOMi for the largest hotel and character merchandising program of its kind in Greater China. BOOMi-themed family rooms have been featured in over 100 Holiday Inn hotels and resorts in 54 cities in China. As BOOMi's show is launched in international markets this year, there is tremendous opportunity to expand. Super BOOMi Fan Party marks a new milestone for a deeper cooperation between BOOMi and Holiday Inn, and will be featured in cities across China in 2020.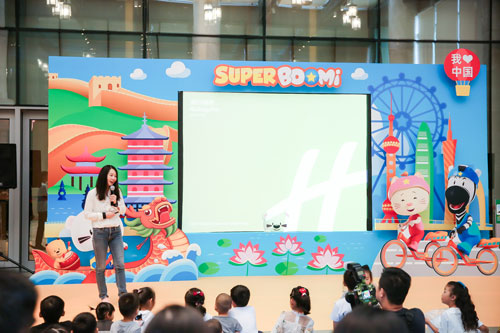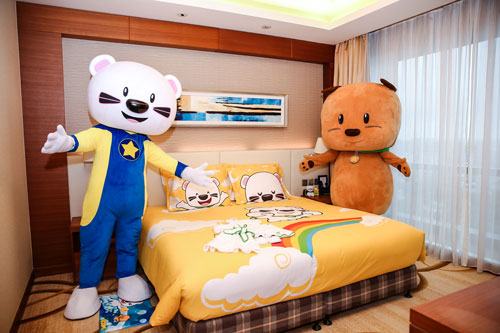 For more news on Super BOOMi, please follow us @UpStudiosWorld on Facebook, Twitter, Instagram and Facebook.
EN